By default, ASA 1 looks for the HTML template files in its subdirectories /tpl/ and /tpl/built-in/.
You should never change the file in built-in as those are the templates shipped with ASA. They will be overwritten with new updates. You should put your custom templates one level higher in the /tpl/ directory. On update, ASA 1 tries to copy all files in the /tpl/ directory to a temporary destination and move them back after the update process is completed. However, this might not work on every server.
The best place to keep your custom template file is a subdirectory in your theme (or child theme) directory called "asa". This folder is the first ASA checks for custom templates and it is absolutely update safe.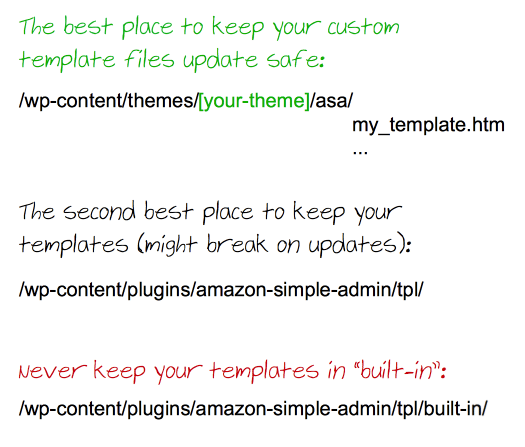 Remember: No matter where you keep your custom templates, it is always a good choice to have a backup.